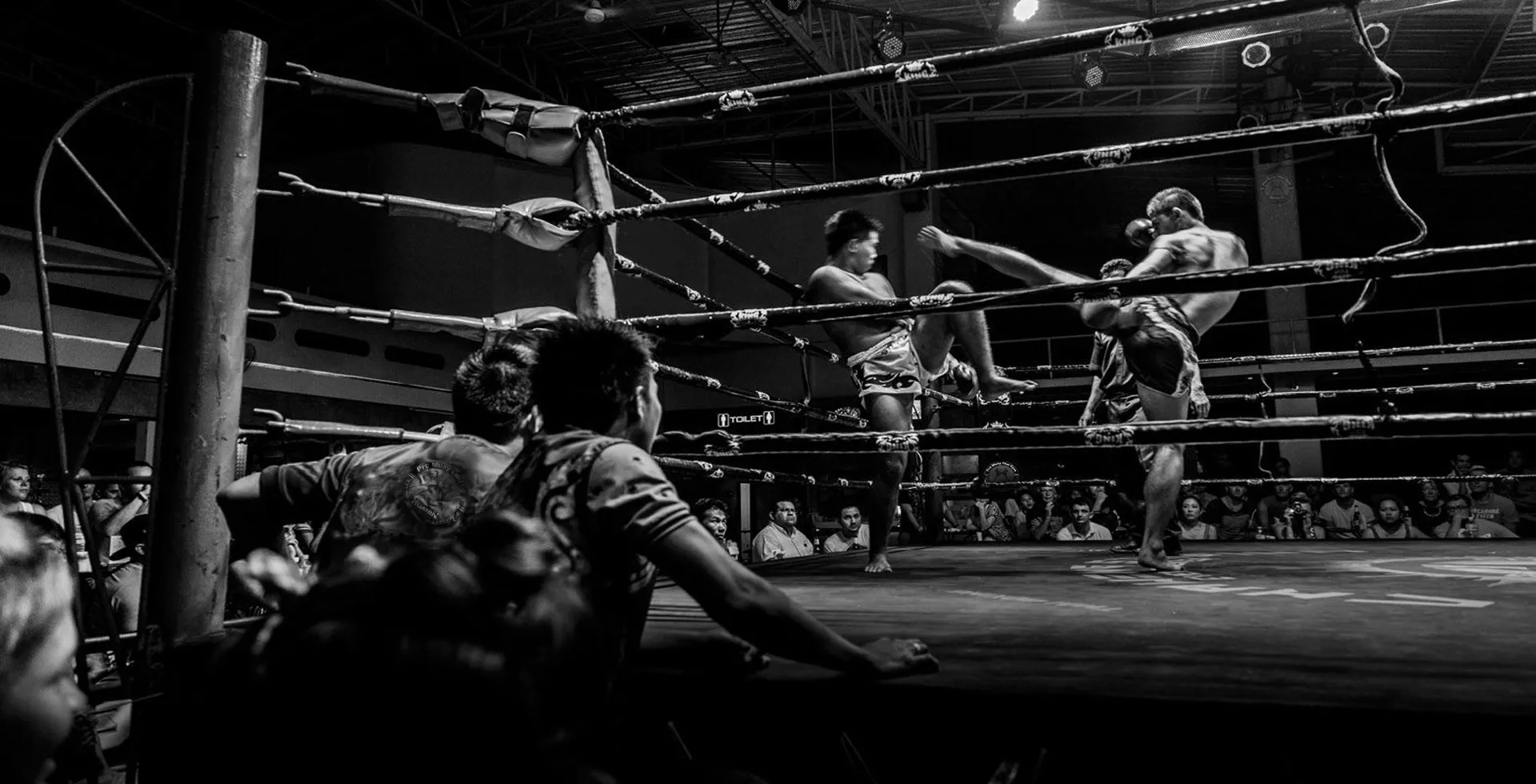 Muay
PAIN IS TEMPORARY, GLORY IS FOREVER
Thai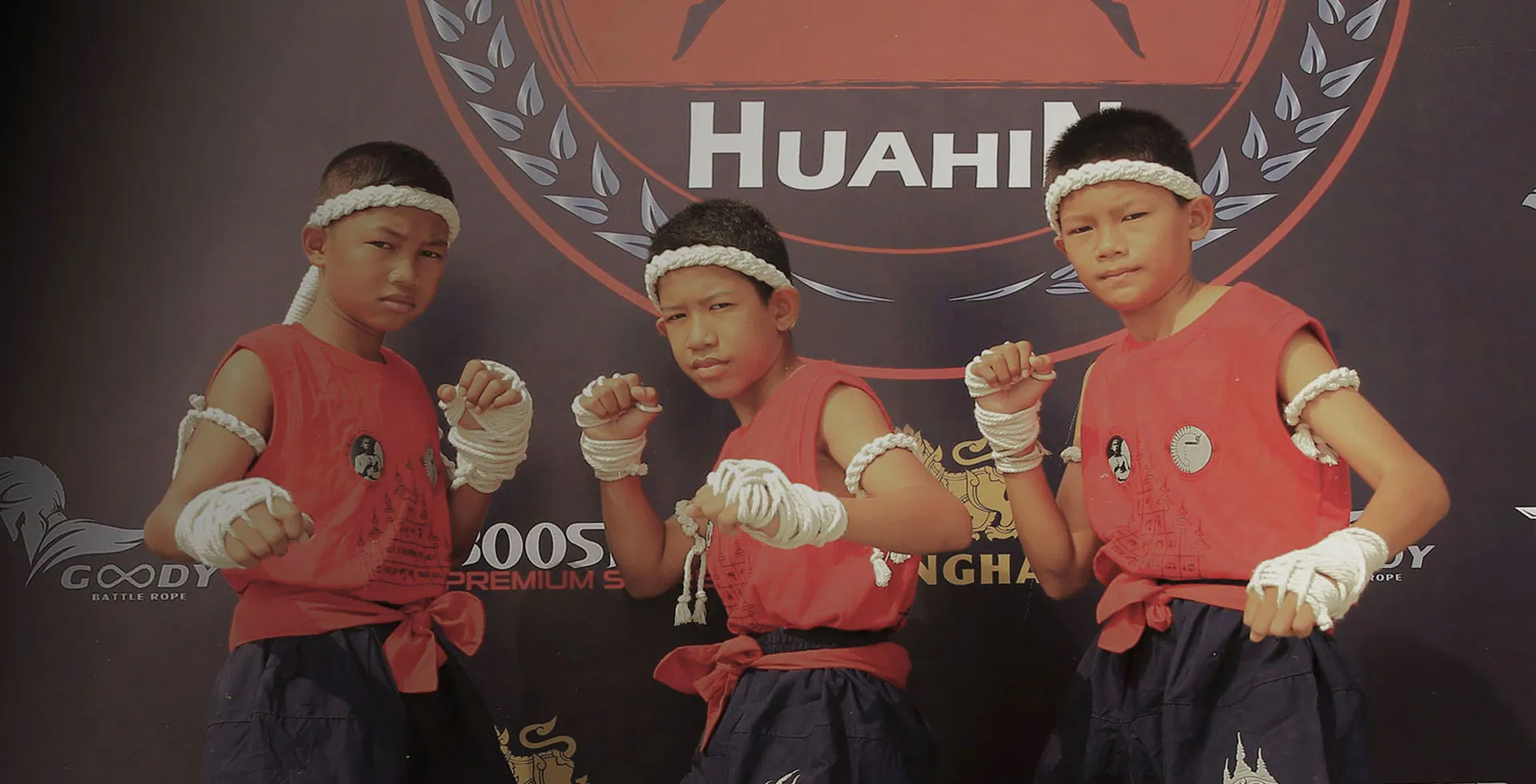 MUAY
TRADITIONAL MUAY THAI TRAINING FOR ALL AGES
BORAN
KIDS
Kids Muay Thai Club
MUAY THAI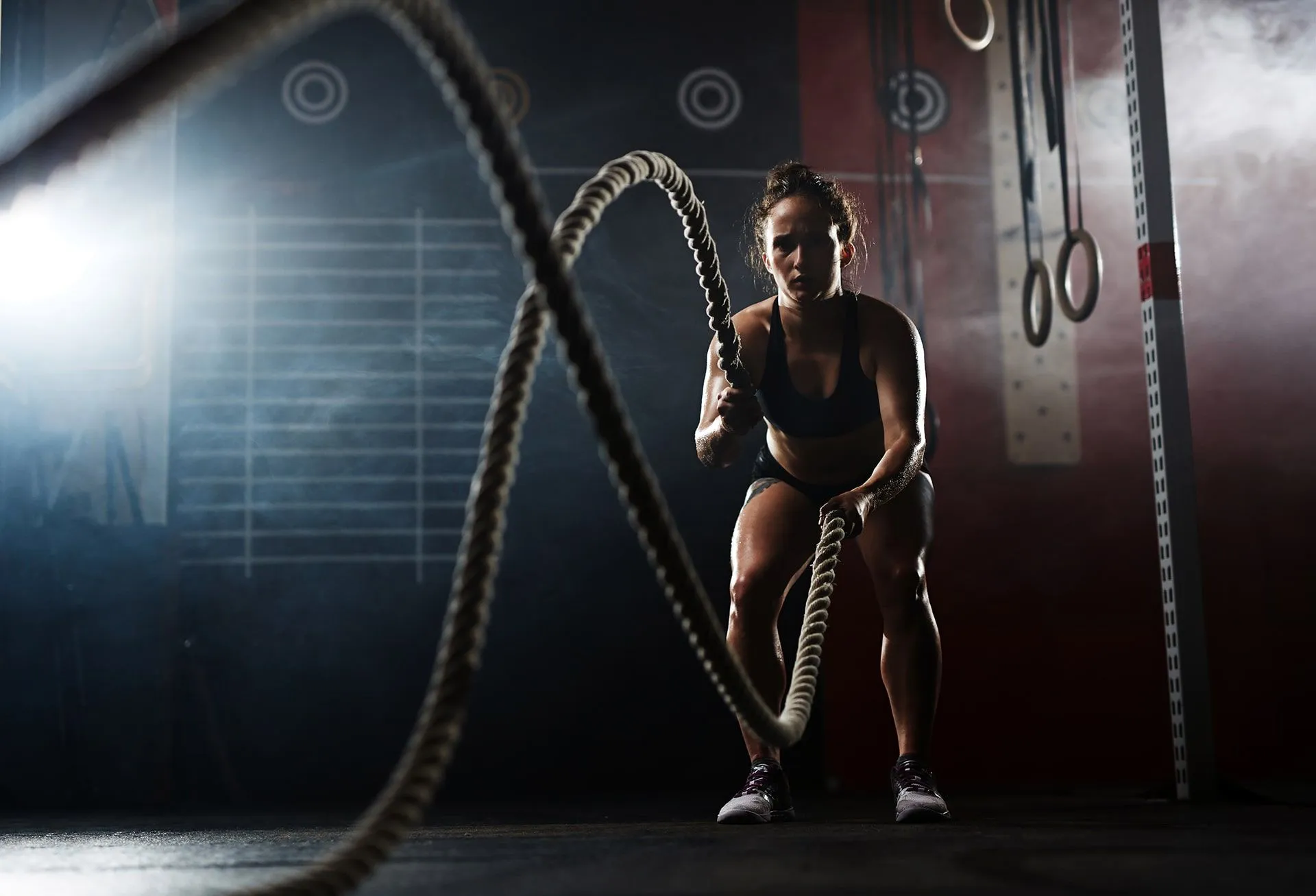 GYM AND
PUSH YOPURSELF
FITNESS
welcome to
Pro Muay Thai Gym
The best Muay Thai Gym in Hua Hin Thailand
Muay
Thai
Pro Muay Thai Gym Hua Hin offers authentic Muay Thai training. We are not a large "factory style" gym. We offer personal attention to each individual students style and level.
Muay
Boran
We offer accredited Muay Boran training by Master Kru Kin. Group training and individual training available for all levels up to khan gradings.
Muay Thai
Kids
A perfect way for kids to stay fit and encourage a healthy lifestyle. We offer group and individual classes for all levels and experience
Pro Muay Thai Gym Hua Hin, offers an extensive range of Thai Boxing programs for all ages and levels, from the novice to the professional
PROFESSIONAL & ACCREDITED MUAY THAI INSTRUCTION IN HUA HIN 
Kru Wanchana
Muay Thai and Muay Boran qualified with 15 years training experience Locally and Internationally. Being a successful Pro Fighter himself, Kru Wanchana is one of the best Pro Fight and Muay Thai trainers in Thailand.
Kru Watt
Kru Watt have more than 9 years training and Pro Fighting experience with ample experience in training Local and International Muay Thai enthusiasts and fighters of all levels.
Kru Chingchai
Professional Muay Thai fighter and Muay Thai qualified Trainer with 10 years training experience. Kru Chingchai train with great attention to individual technique and style.
Master Kru Kin
Master Kru Muay Boran Instructor with 20 + years training experience. Accredited Khan training and grading with Kru Association with Master Kru Kin.
PT Korn
Professional Personal fitness trainer, ex athlete and professional rugby player with 12 years experience in fitness and nutrition. Whatever your goal or level.
Pro Muay Thai Accredited certification course
only 4500 THB
15 hour Pro Muay Thai Accreditation Certification
by C Licensed Trainers
Muay Thai
Training Programs
Authentic Muay Thai Training
All Levels - Novice to Pro Fighters
Authentic Muay Thai Training
All Levels - Novice to Pro Fighters
Price Per Month - Daily Session
Authentic Muay Thai Training
All Levels - Novice to Pro Fighters
Price Per Month - Twice Daily
Training at Pro Muay Thai Gym Hua Hin was an amazing experience. Working with experienced trainers helped me to sharpen my technique and improve various aspects of my game. Being on near the beach at Hua Hin doesn't hurt either!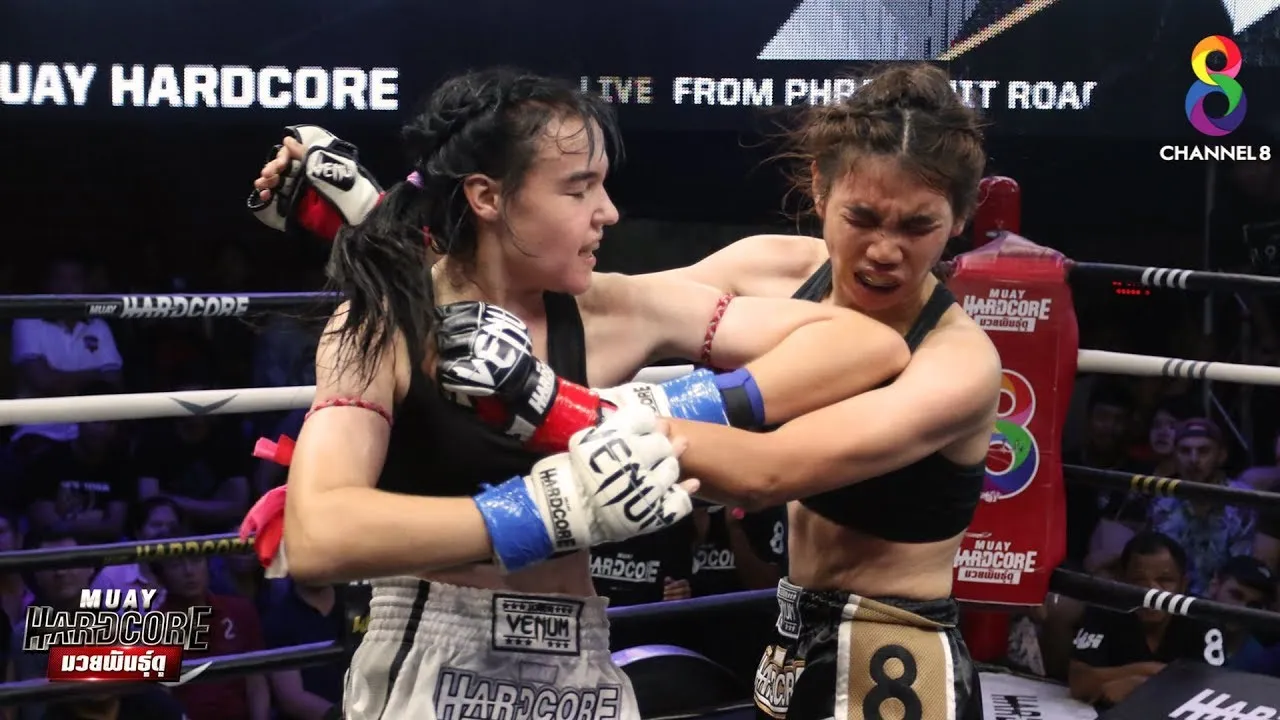 Went here to work out in the gym and found the place to be very clean and very friendly. After 2 weeks decided to tryMuay Thai and love the work out. Good trainers I will be back. Real enjoyed my experience here
We are dedicated in our approach to teach our students all aspects of Muay Thai boxing including the physical, mental and spiritual aspects of this special martial arts form
Latest News and Events from Pro Muay Thai Gym, Hua Hin
While they might look intimidating, battle ropes are a simple workout tool that everyone can use.